I originally posted this in another, local forum with the hopes of turning on some texans to this great game, and got no responses.. Typical.
The game itself is called Ether Vapor and it is absolutely beautiful. It could compete with any Xbox or PS2 game out there. And the music/sound compliments it perfectly. The action is fast and exciting. You have to navigate your ship through hordes of enemy ships, and you have 3 very capable weapons, each with 2 modes of fire. You primary weapon is a straight forward cannon that can be charges to unleash a devastating blast. You also have a spread fire type cannon that covers a much larger area while sacrificing some power. This one can be charged up to release a devastating orb of energy that surrounds your ship. The final weapon is a lock on missile type weapon. You can hold the button down for a continuous barrage, or release it to save up your missiles, and release them all at once.
Another unique aspect of this game is the multiple viewpoints. Sometimes it will be overhead, like Ikaruga or Radiant Silvergun, sometimes from the side like R-type or Gradius. Other times the camera will follow the ship Starfox style.
But probabally the best part about this game is the difficulty. It is hard. Well, to be fair, in the beginning it is hard. First time I played, I didn't even see the first boss. You don't have many shields, and you don't have many continues. But, as you play, and as you get better, and progress through the levels, you get more shields, and continues. Or rather, you unlock more shields and continues which you can select on the options menu. So the more you play, the easier it gets.
Now for the downside. I only found one fault with this game, and it is a HUGE design flaw. This will, in fact, mean a lot of people won't be able to play it. The game requires a controller. A keyboard just won't cut it, and I'm not sure why. Sure, the game uses the analog on your controller, but it isn't necessary. The good news is, you can get controllers for between 10 and 20 smackers at Wal-Mart, or any electronics/gaming store in the world. And the game is definetly worth it. (especially considering how easy it is to download the full version) Personally, I've been using my Xbox 360 controller, since it is plug and play, and one of the best controllers out there.
So, what does it look like? Well, here ya go, straight from the Edelweiss website: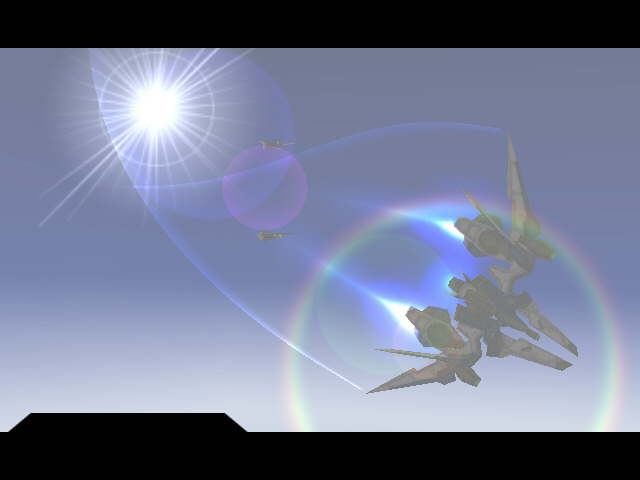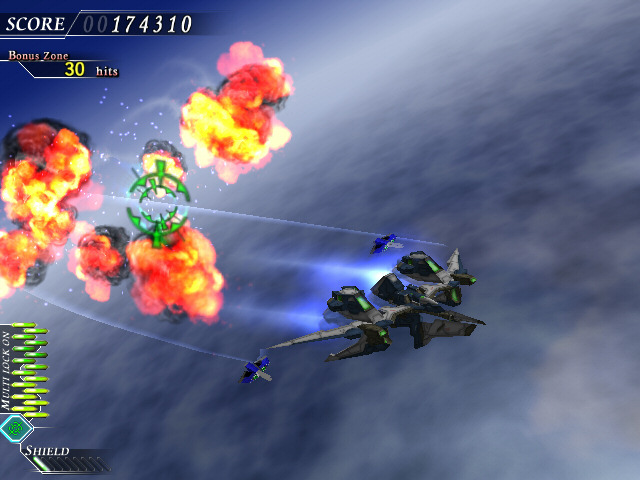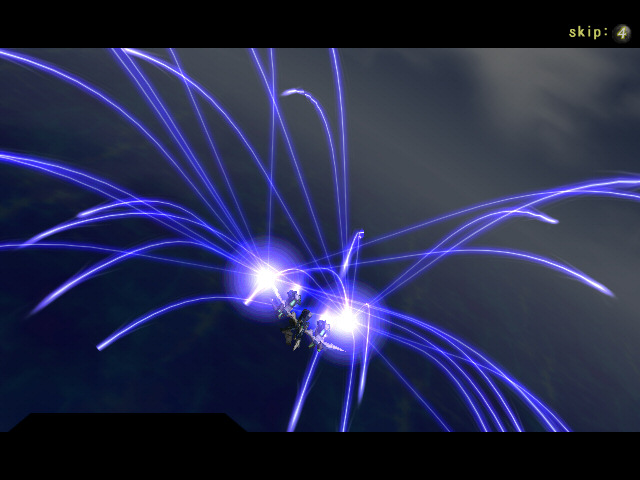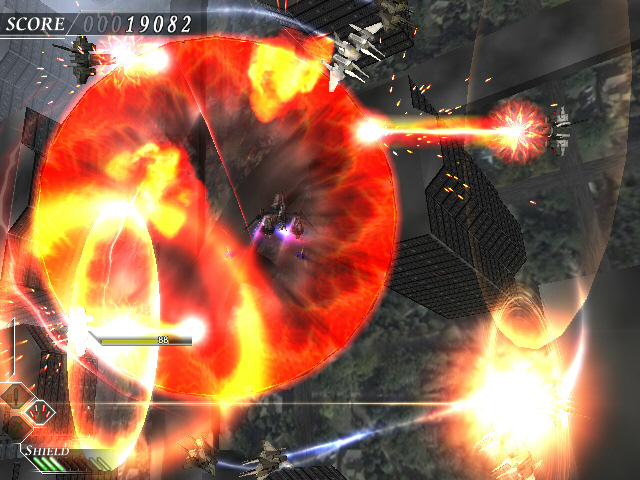 There is also a video you can watch on youtube.
http://www.youtube.com/watch?v=C46Og2JJAg8&feature=dir
Here is the skinny:
Graphics: ****
Sound: *****
Control: *** (lost some here cause you can't use a keyboard. But the contoll with an actual controller rocks my socks)
Replay: ****
Oveall: ***** (not an average.)
Congradulations! You made it all the way to the end. So what are you waiting for? Go download it! The link can be found here:
http://edelweiss.skr.jp/works/ethervapor/download.html